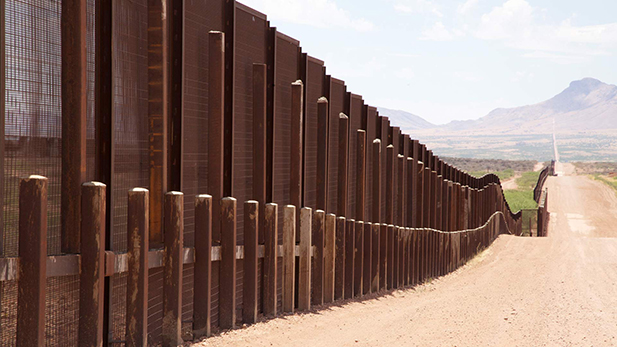 A section of the border between Mexico and Arizona.

AZPM Staff
A coalition if immigration advocacy groups will fight Trump administration policies if they resemble what the president-elect promised in his campaign, a spokesman said Tuesday.
The Southern Border Communities Coalition, composed of 60 organizations from Arizona and the other three Mexican border states, is finalizing plans, said Christian Ramirez, who heads the group.
Ramirez said the first order of business will be to educate and re-align the organizations, with the aim of opposing what he called further border region militarization.
"Sadly one of the things that brings us together is that we all live under the boot of militarization," he said. "And we all have to deal with heavy-handed enforcement that in our communities prevents us from doing everyday things that other Americans take for granted, like the ability to get from point A to point B without being questioned by federal officials at a checkpoint."

President-elect Donald Trump this week outlined plans for his first 100 days in office. He did not mention building a wall between Mexico and the U.S. and establishing a deportation force, both consistent promis he made throughout the campaign.