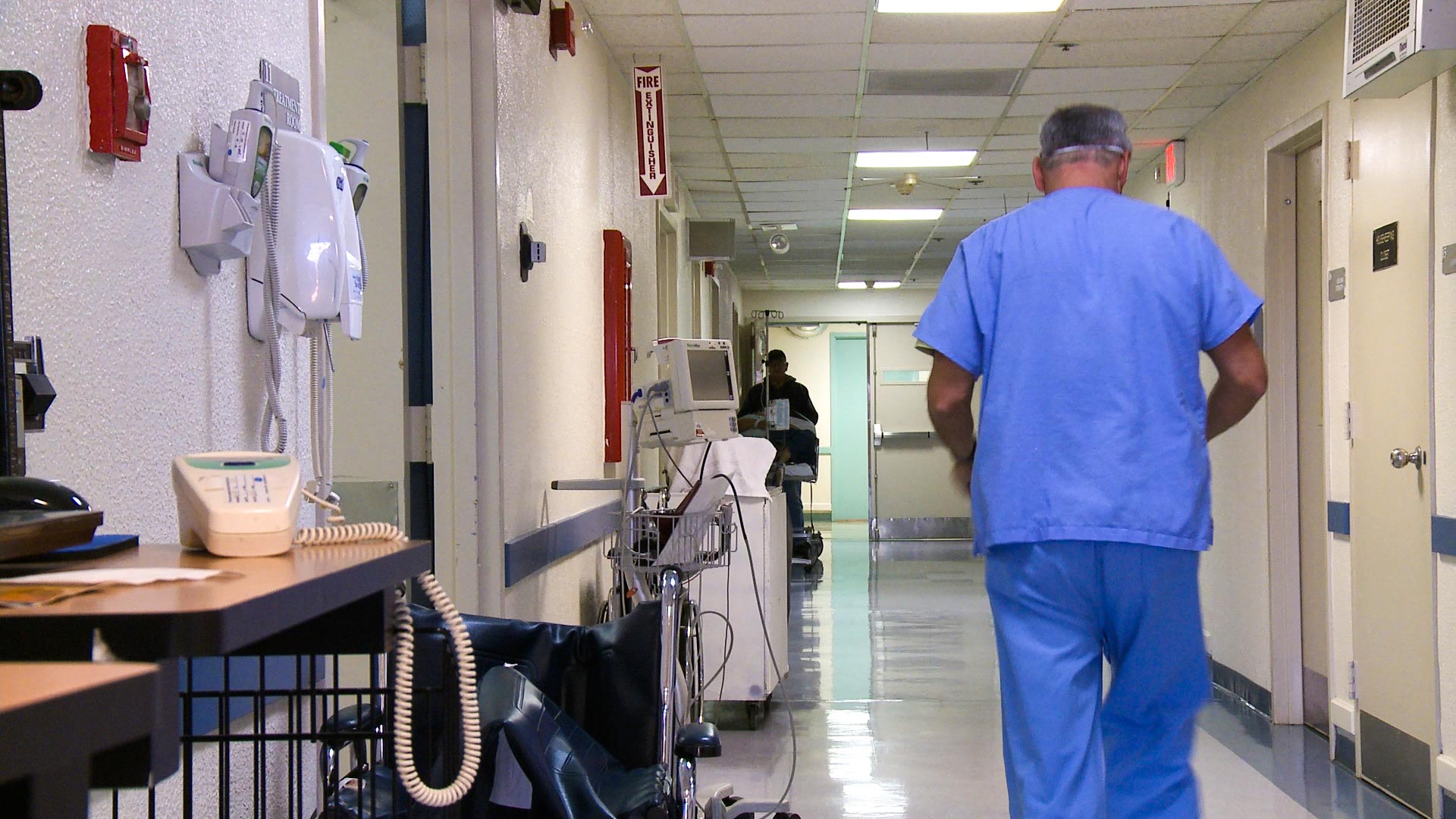 File photo of a hospital hallway.
AZPM Staff
Health insurance marketplace enrollees are seeing lowered health insurance premiums during open enrollment this year due to the Inflation Reduction Act. If subsidies were not expanded, Arizonans would have seen a 38% premium increase, according to the Centers for Medicare and Medicaid Services.
Scottsdale resident Anna Laidlaw says that, before premium subsidy assistance, she was looking at up to $800 a month for a couple's bronze plan.
"With these subsidies, we are looking at probably something more like $260 a month," she said. "As you can do the math, that is thousands of dollars a year for us."
Department of Health and Human Services Regional director Dr. Jeffrey Reynoso shared that healthcare coverage expanded to over 40,000 Arizonans due to the IRA. Prior to the IRA, Black and Latino consumers saw a major gain in marketplace enrollment due to American Rescue Plan Act's expanded premium tax credits last year. Latino consumers increased by 53% and Black consumers increased by 49% from 2020.
Now, President Joe Biden announced that open enrollment increased by 40% in new sign ups compared to last year. In addition to lowered premiums, the IRA caps out-of-pocket prescription drug costs for Medicare putting money back into consumer pockets. Dr. Reynoso emphasized that this increases accessibility to affordable healthcare.
"Americans facing illness should never have to worry about how they are going to pay for their treatment, or face a choice between buying life saving medications and putting food on the table especially during this holiday season," Reynoso said.
The health insurance marketplace open enrollment will remain open until Dec. 15 for coverage starting Jan. 1.