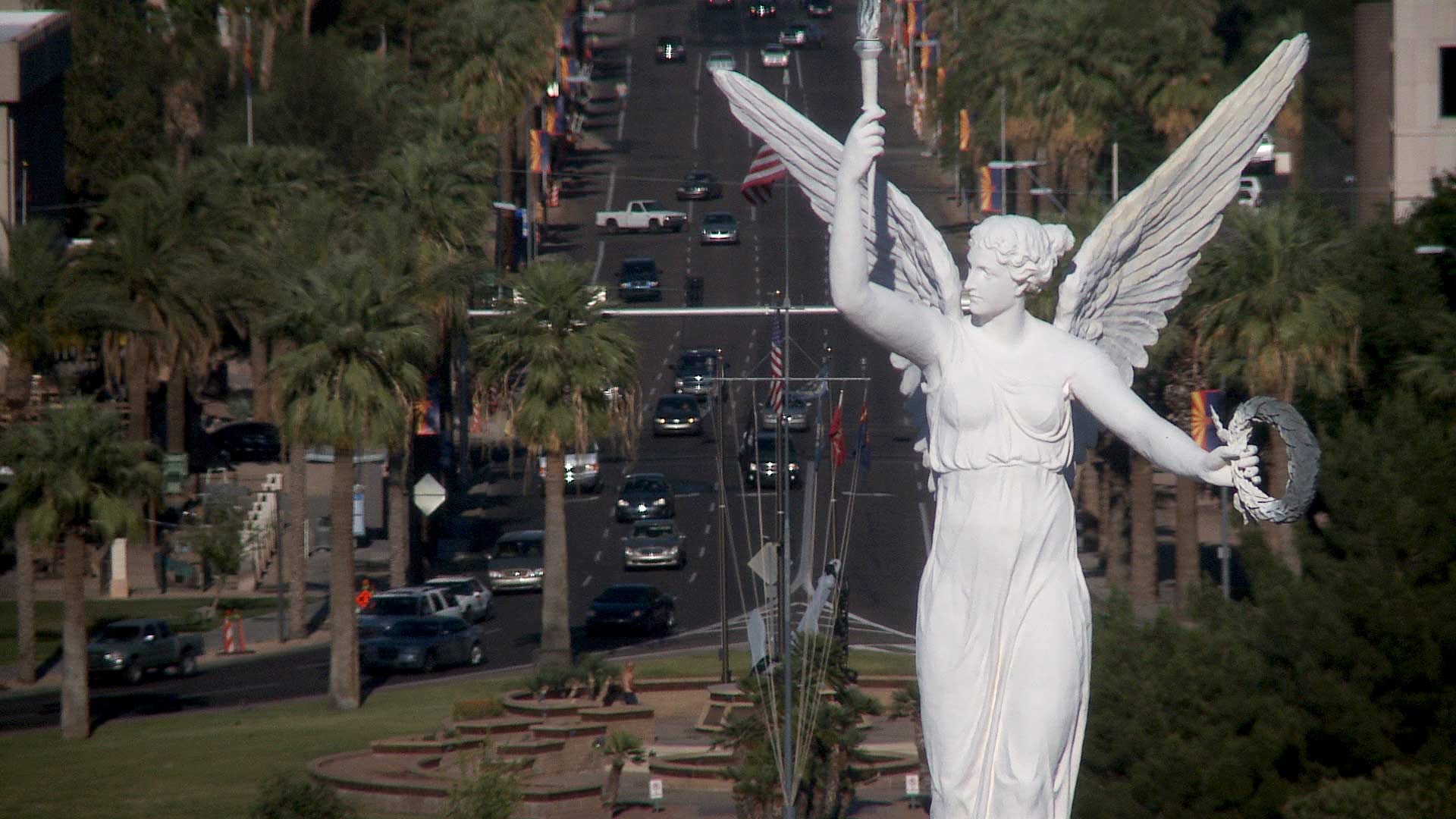 File image of the Winged Victory weather vane atop the copper dome at the historic Capitol Building in Phoenix.
AZPM Staff
Ethics complaint against Rep Meza and Sen Otondo

View at Google Docs
|

Download File
An ethics complaint charges a state lawmaker used his office to get corporations to provide financial support for the nonprofit groups that hired him as a consultant.
State Rep. Robert Meza, a Democrat from Phoenix, has disclosed working with several behavioral health nonprofits, such as Resilient Health.
In a complaint, Phoenix area businessman Phillip Potter alleges that Meza identified corporations seeking legislative favor and then requested financial support to organizations like Resilient Health as an elected official.
"There is reason to believe some of those corporate representatives knew Rep. Meza was, in turn, compensated while most were kept unaware," Potter wrote.
The complaint charges that Meza was helped by a board at the nonprofit that included a lobbyist and — at one time — a fellow lawmaker, Sen. Lisa Otondo, a Democrat from Yuma (she did not report her place on the organization's board in her annual financial disclosures).
A lawyer for Meza has argued the complaint has no merit and accused Potter of lodging the allegations to get back at an ex-wife.
Potter named Meza and Otondo in the complaint. But Otondo and a representative of Resilient health did not respond to AZPM's messages seeking comment.
The House of Representatives has not acted on the complaint against Meza. The Senate Ethics Committee met Monday to discuss the complaint against Otondo, deliberating behind closed doors and voting to keep the case open.
But Democrats on the committee argued there was no evidence of wrongdoing.
The Associated Press contributed reporting