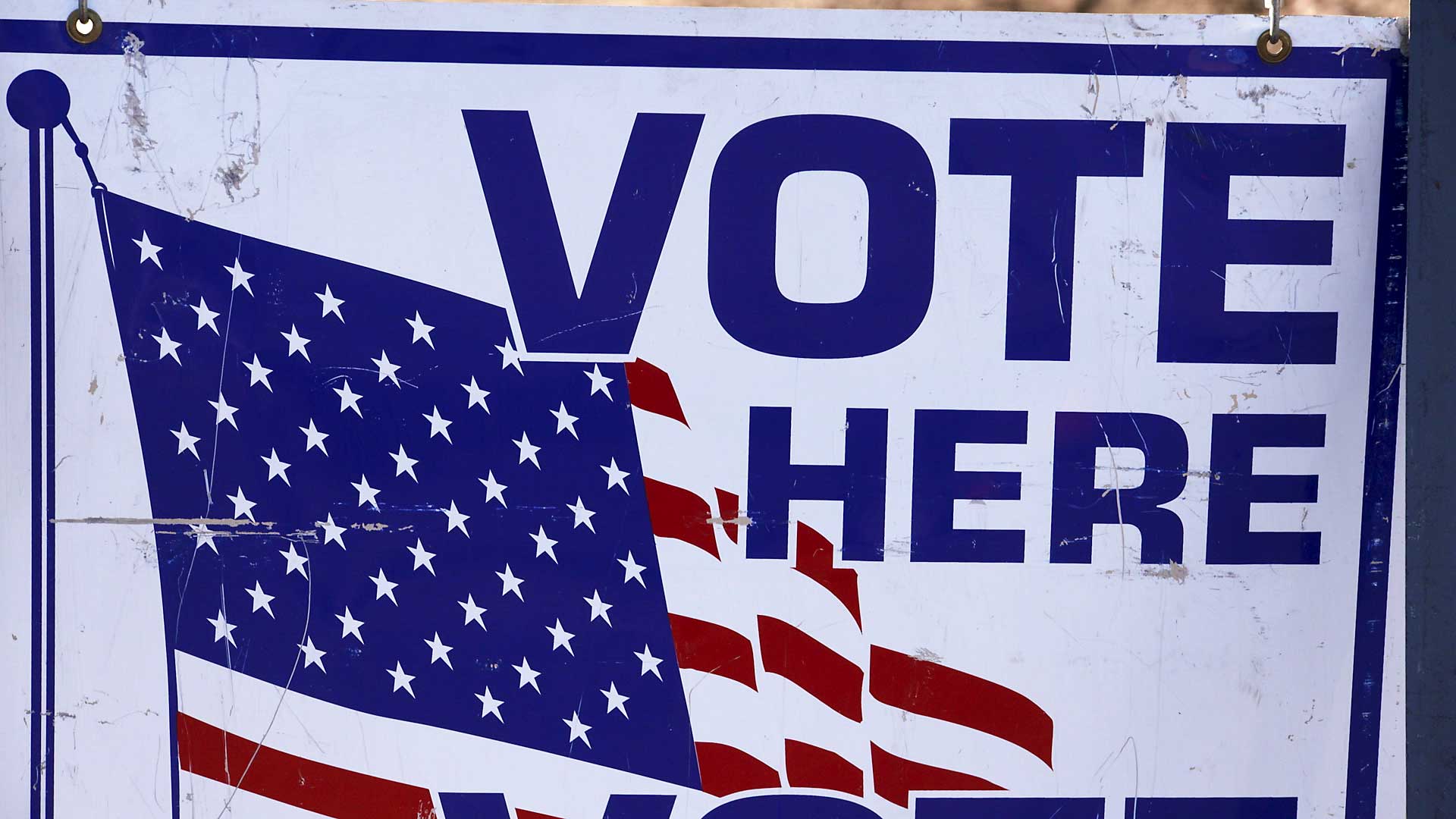 A vote here sign outside of a polling place in Tucson. November 2020.
John DeSoto/AZPM Staff
There were a few hitches in this week's primary election in Pima County, but the county's elections chief says it was a good opportunity to learn new technology and prepare for the general election in November.
For the first time, the county used tablets called e-pollbooks to check in voters and print a correct ballot for each voter. Voters cast their ballots at 129 voting centers open to eligible voters from any precinct, instead of precinct-specific polling places.

E-pollbooks and voting centers are both new in Pima County, though they are common in other parts of the state.
Most voters had no problems navigating the new voting system.

But there were enough problems, like envelopes that arrived late, printers that didn't work, or paper that ran out, to make skeptics say 'I told you so'. Republican Bill Beard is one of them.
"You're going to severely distrust election officials. I don't care what their political persuasion is. Pima county ran out of the paper at the ballot-on-demand printers in several locations on Tuesday," Beard said.
Beard blames bureaucratic indifference for problems and delays with the new voting centers and electronic poll books used to check in voters.

County elections director Constance Hargrove refers to those as learning opportunities, that help the county be better prepared for the bigger general election coming in November.
"We can tell if more voters went to one particular vote center and make sure that we do have enough ballots and any additional supplies that we may need," she said.
Hargrove said one problem encountered Tuesday was due to a training error. Results from ten voting centers were delayed because elections officials found that inspectors entered the wrong numbers on their paperwork.
After a delay, the figures were corrected and the votes were counted, Hargrove said.