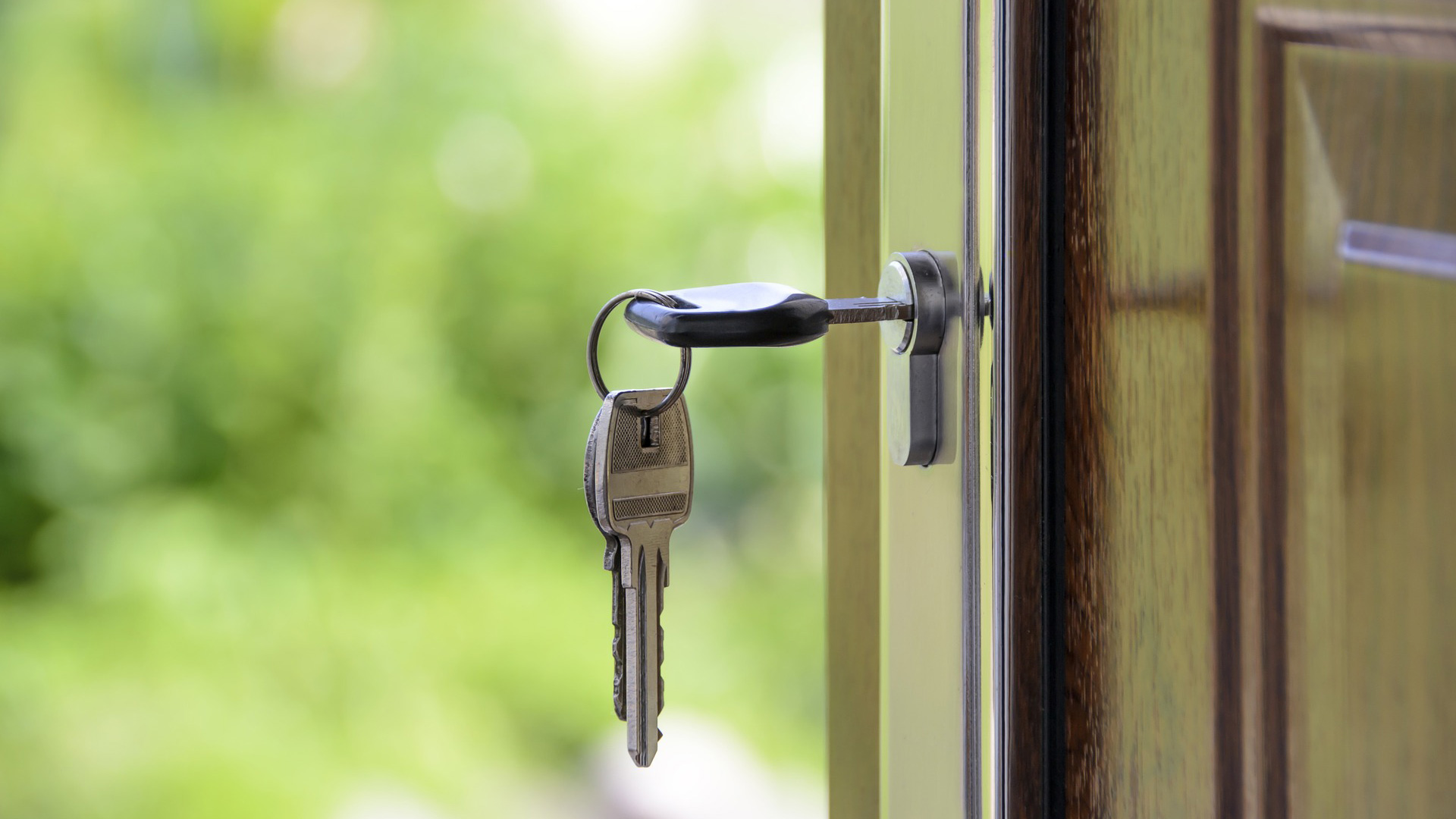 A key in a door lock.
Pima County resumed eviction proceedings Monday with nearly 600 people facing homelessness over the next three weeks.
The Pima County Justice Court cleared its eviction calendar in March to prevent the spread of COVID-19. Now, with the county enduring record unemployment, hundreds of so-called "failure to pay" hearings can proceed.
A March executive order from Gov. Doug Ducey allows a tenant to delay enforcement of their eviction until July 22 if they couldn't make rent due to the pandemic and they notified their landlord. But housing advocates are warning the order isn't enough.
"Eviction judgements stay on your credit report for seven years. So even if you're still staying in your home, they have other lasting financial harms and can make it hard for someone to rent another place in the future," said Stacy Butler, director of the Innovation for Justice Program at the University of Arizona James E. Rogers College of Law.
In a May 22 policy brief sent to the governor, Butler says the eviction delay should be extended. If it isn't, she warns the state will face a homelessness crisis that further strains the already battered social safety net.
"Without intervention directed at housing stability and rental debt, a surge of evictions, displacement and homelessness is imminent," Butler wrote "In the middle of this global pandemic, mass evictions and homelessness will be disastrous for our community and our economy."
Justice Precinct 9 Constable Joe Ferguson said tenants have two main options if they need help paying rent: the Arizona Department of Housing's Rental Eviction Prevention Assistance program and the $22 million in CARES Act funding the city allocated to rental assistance and other community needs last week.
Masks are required at Pima County courthouses and tenants can request eviction hearings be conducted over the phone.